This is my Meagon Name*Flake. It's also by Vee&Co and is stitched on the same fabric as the Brenda flake. I loved stitching these two patterns.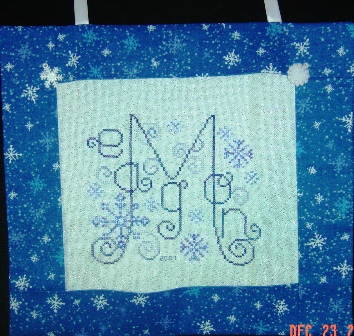 This a Name tree that I made for my Grandson for Christmas. If you turn your head sideways to the left, you can see his name. I stitched it on 32 count Precious Metals Opalescent fabric with 1 strand of Needle Necessities Calypso thread over 1 fabric thread.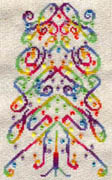 Spring Awakens by Stitchopolis. It's stitched on 28 count hand dyed fabric called Spring Awakens by Sassy's fabrics with Weeks floss. The fabric is a lot more sparkly and vibrant than in this picture.